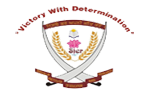 Phase 6 Mohali ("B" Grade by NAAC)
Guidance & Counseling Cell
The college has a guidance & counseling cell. The principal and all the tutors do the counseling of the students and school students and guide them regarding curricular, co- curricular, career and personal matters. Career guidance workshop is organized to guide school students about various career options.
Current Year Activities of Guidance and Counseling Cell
The guidance and counseling help desk was active since the beginning of the admissions till the orientation programmes to guide the students for making correct choices in terms of subject combinations and for choosing the right option for them. The other queries of the students were also answered.
Madam Principal being the head of the Guidance & Counseling Cell, guided many students throughout the session and provided multiple counseling sessions to the students in need, along with the tutorial teacher. The whole process is kept confidential in order to maintain the dignity of counseling.
Madam Principal provided Moral and Value Education to the school students as required by CBSE and helped them in making correct subject choices and counseled the students who had some behavioral problems. A career awareness day was also planned for school students.
Besides all these things the cell is easily approachable for any kind of personal, vocational educational guidance required by the students even when they leave the college.