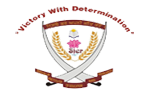 Phase 6 Mohali ("B" Grade by NAAC)
Activities
Co-curricular Activities
Students are exposed to a comprehensive set of co-curricular activities including art and craft activities like clay modeling pot making, fabric painting interior decoration, best out of waste music and dance, dramatics and gardening etc.
Students' Council
The Students' council comprises the elected representatives of the students body and is entrusted with the task of organizing coordinating and initiating student Endeavor and activities. The democratically nominated students' council works closely with the college authorities to redress the grievances of the students and for the collaborative working of the institute.
Seminars/Guest Lectures
The institute conducts bi-annual seminars. The themes of the seminar are based on significant and relevant current topics in the field of Education. The seminars offer the students an opportunity to listen to eminent and experienced persons of various designations from all walks of life and also to present papers prepared by them. Workshops are also arranged for students.
Eminent personalities from Govt. and Non Govt. Organisations are invited as key speakers for the guest lectures organised by the institute. Along with bi-annual seminars, class room seminars in each subject are also conducted twice in a year as a part of personality development programme to revive and update theoretical knowledge of the subject and to thwart stage fear and build confidence among students.
Competitions
Elocution,debates,quiz,creative writing competitions and other such activities are organised to channelize the creative skills of the students. They are encouraged to participate in these activities in order to develop life skills. Our students are given the opportunity to participate in various curricular and co curricular activities and cultural events and competitions organised by different colleges. Every year a state level Inter College Competition is organised by our institute in which students actively participate in making it a success.
National Service Scheme (NSS)
NSS caters to those whose inclination leads them to community service. The students are involved in community development programmes, blood donation camps, campaign against drug abuse and other such activities.
Clubs
The institute has seven clubs namely Human rights and Duties clubs, science club, welfare club, literary club, HOPE Club, cultural club and peace club to meet the varied interests of the prospective teachers. The prospective teachers are allowed to join any two clubs at the maximum. These clubs organize various curricular and co-curricular activities throughout the session in which all the prospective teachers of the college are motivated to participate actively. Each club has one teacher-in-charge who herself/himself has strong liking for such activities. This helps to strengthen the teacher-taught relationship.
College Magazine
The institute magazine "Shivalik Vision" is published yearly. It provides amateur writers and budding artists and poets a platform to express their thoughts in written and in other art forms.
Educational Tour
In order to stimulate national and emotional integration and a sense of responsibility, college tours are organized. Normally one long tour and at least 2 to 3 one day trips are organized.
Tutorial Groups
All the students are divided into different tutorial groups and 14-15 prospective teachers are associated with one member of faculty. He/she provides all guidance, offers suggestions or directions on course related issue, solves their day to day problems, guides and assigns work and provides feedback on their working.
Meeting of tutorial groups are held once a week. During these meeting students express themselves freely and discuss their problems, if any. Each tutorial groups remains on duty for one week from Monday to Saturday. The tutorial group on duty organises and conducts the morning assembly everyday in zero period. They also prepare the wall magazine for the week. Every year one best tutorial is selected on the basis of activities organized and duties performed.