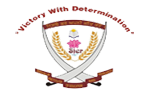 Phase 6 Mohali ("B" Grade by NAAC)
5th convocation
5th convocation of Shivalik Institute of Education and Research
It is a pleasure to inform you that the 5th convocation of Shivalik Institute of Education and Research is scheduled to be held on 8th October 2022 (Saturday), which will award degrees to students of the sessions 2014-15, 2015-17, 2016-18, 2017-19, 2018-20, 2019-21.
"Prof. Arvind", Hon'ble Vice Chancellor, Punjabi University, Patiala has very kindly consented to preside over and give away the degrees to the students who excelled academically.
Convocation program will be as follows:
Date: 8th October 2022 (Saturday)
Time: 9.00 am (Kindly contact Teachers for Attendance in the Auditorium)
Venue: Auditorium
Rehearsal program will be held as follows:
Date: 7th October 2022 (Friday)
Time: 1.30 pm to 3.00 pm
Venue: Auditorium
We would appreciate your presence on the occasion to receive your degree in person. Looking forward to see you at the ceremony.
With Regards
Dr. (Mrs.) Jyoti Soni
Principal
Shivalik Institute of Education and Research
Note:
Attendance to the rehearsal (7th October, 2022) at 1.30 pm. is compulsory.
Confirmation of attendance to the ceremony must be done by phone.
Kindly wear suit or sari (girls), formal shirt and trousers (Boys).
Those who have already taken away the degree and are desirous of receiving the same on the convocation day must return the degree to the college by 30th September, 2022 positively.
The students are advised to kindly see the college website (www.shivalikinstitute.co.in) for detailed information regarding the convocation and college Facebook page (sier_mohali@yahoo.co.in)
It is mandatory for all the students to wear the academic gowns for the entry to the convocation venue (Auditorium).