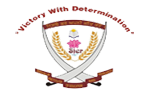 Phase 6 Mohali ("B" Grade by NAAC)
Career Development & Placement Cell
The college has a very active placement cell that invites applications and conducts interviews for the students at the end of the academic session. Job fest is organized every year. Principal and teachers of different schools conduct interviews and students get placements in reputed schools.
Current year Placement services provided to students
This year placement cell organized Resume Writing workshop and conducted a lecture on Personality Development to enable the students to compete confidently with others. Extension lectures on Teachers for tomorrow by Mr. Vipin Shishodia from Max was conducted on 1st April, 2013. Lecture was very informative. It made them aware about different career options and how to become a successful teacher. An interview was conducted by our worthy Chairman Sh. D.S. Bedi to develop their confidence and to make them expert in interview skills. Guidance about vacancies in different schools was provided to Alumni members. Placement cell form was filled under the guidance of different subject teachers and job fest was organized on 23rd April 2013 in the institute. Principals and teachers from eleven schools conducted interviews.
Students were made to participate in the Best Teacher Award Competitions organized by D.C. Montessori School, Manimajra, Chandigarh and they passed through many levels to achieve the certificate of Best Teacher.