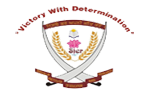 Phase 6 Mohali ("B" Grade by NAAC)
Collection
The total collection of the library is 7062 books having 4432 unique titles. 10 journals are subscribed and are kept on display racks with old issues of those periodicals so that they can be easily accessed by users. 7 Leading Newspapers have been made available in the library. The library also has a collection of good books on English, Punjabi and Hindi Literature for leisure reading and on the other important subjects like Religion etc.
Explore The Library
Books
Journals
Magazines
Surveys
Newspapers
Paper of Examination
Annual reports
Question bank
Micro and Macro files
Prospectus/seminars brochures
News of the college
Newspaper clippings
Services Provided By the Library
Users Awareness Programmes :The library takes an active part in the orientation programme organized by the institute for the benefit of new students in the beginning of academic year. They are taken around the library to familiarize them with various resources and services available for them.
Circulation of Books:

B.Ed. Students - 3 books for the period of 10 days
Alumni- 2 books for the period of 7 days
School Staff - 2 books for the period of 7 days
Staff/Faculty Members- 8 books
OPAC : Library provides Online Public Access Catalogue (OPAC) facility to users using it. Users could search for the book available in the library giving bibliographic details.
WebOPAC : Library has WebOPAC facility that provide information about the collection available in the library at a click of a mouse.
Open access : Library has implemented an open access facility to users. Users can themselves scan through the library collection and take out the book of their interest.
Reference Service : A service that helps you to make full use of the resources in the library.It includes guidance in the use of information resources and services and Instructions for accessing OPAC, journals, books etc.
Resource Sharing : The library maintains excellent (Inter-library loan) relations with a Shivalik Public school phase 6 Mohali library for exchange of books, journals, Newspaper for the mutual benefits of the users.
Information Alert New arrivals Services : A list of recent addition of books added to the collection, newspaper clippings related to recent trends in education are displayed on the notice board. The library also displays announcements and list of articles of general interest from the newspaper.
Best Library User Award: To motivate students to make use of library and its services, A 'Best Library User Award' has been given every year to one student and been awarded at the Annual Award function of the college.
Book Bank : Book Bank facility is provided to needy and Economically Backward Students.
PhotoCopy Service : Photocopying facilities are available to students who wish to get copies of books and other documents.
LIST OF DVD's ADDED IN THE SEIR LIBRARY
| S.No. | Name of the DVD's |
| --- | --- |
| 1 | Encyclopedia of Earth, Universe, Science and Facts |
| 2 | Encyclopedia of India :History of India, Geography of India and India Our Nation |
| 3 | Fundamental: Math, Science and English |
| 4 | English Grammar: Verbs, Nouns, Adverb, Adjectives, Sentences, Articles |
| 5 | Phonetics and Punctuation |
| 6 | Science 8th Class |
| 7 | Science 6th Class |
| 8 | Mathematics 6th Class |
| 9 | Social Science 8th Class |
| 10 | Social Science 6th Class |
LIST OF JOURNALS
| S.No. | Name of the Journal | Frequency |
| --- | --- | --- |
| 1 | Journal of Indian Education | Quarterly |
| 2 | School Science | Quarterly |
| 3 | The Primary Teacher | Quarterly |
| 4 | Indian Educational Review | Half Yearly |
| 5 | University News | Weekly |
| 6 | Researchers' Tandem | Quarterly |
| 7 | Edutracks | Monthly |
| 8 | Psycho Lingua | Half Yearly |
| 9 | Edujourn: International Journal of Education | Half Yearly |
| 10 | Journal of Community Guidance &Research | Quarterly |
LIST OF MAGAZINE
| S.No. | Name of the Magazine | Frequency |
| --- | --- | --- |
| 1 | India Today | Weekly |
| 2 | Week | Weekly |
| 3 | Sportstar | Fortnightly |
| 4 | Grehshobha | Fortnightly |
| 5 | Competition Success Review | Monthly |
| 6 | G.K. Today | Monthly |
| 7 | Preet Lari | Monthly |
| 8 | Sirjana | Monthly |
| 9 | Akkhar | Monthly |
| 10 | Hun | Monthly |
LIST OF NEWSPAPER
| S.No. | Name of the Newspaper | Frequency |
| --- | --- | --- |
| 1 | The Tribune | Daily |
| 2 | The Hindustan Times | Daily |
| 3 | The Times Of India | Daily |
| 4 | Danik Bhaskar | Daily |
| 5 | Punjabi Tribune | Daily |
| 6 | Ajit | Daily |
| 7 | Employment News | Weekly |
| 8 | Indian Express | Daily |
LIST OF ENCYCLOPEDIAS
| S.No. | Name | Volume |
| --- | --- | --- |
| 1 | Encyclopedia of Education | Vol 1-8 |
| 2 | Encyclopedia of History of Education | Vol 1-4 |
| 3 | Encyclopedia of Educational Administration | Vol 1-5 |
| 4 | Encyclopedia of Psychology of Education | Vol 1-2 |
| 5 | Encyclopedia of Philosophy of Education | Vol 1(A-I) 2 Sets Vol 2(J-Z) 2 Sets |
| 6 | Encyclopedia of the History of Science | Vol 1-2 2 Sets |
| 7 | Encyclopaedia Apollo | Vol 1-14 |
| 8 | Encyclopedia of Educational Development | Vol 1-5 |
| 9 | Encyclopedia of Games | |
| 10 | Encyclopedia of Sports Medicine | |
| 11 | Encyclopedia of Sports Records | |
| 12 | Encyclopedia of Modern Methods of Teaching English | Vol 1-7 |
| 13 | Encyclopedia of Child Health | |
| 14 | Encyclopedia of World Great Psychologists | Vol 7 |
| 15 | Encyclopedia of Modern Techniques of School Education | Vol 6 |
| 16 | Encyclopedia of Sikhism | Vol 1-3 |
| 17 | Encyclopedia of Educational Foundations And Development | Vol 1-2 3 Sets |
| 18 | The New Encyclopedia Britannica | Vol 1-32 |
| 19 | Modern Century Illustrated Encyclopedia | Vol 1-16 |
| 20 | Oxford Children's Illustrated Encyclopedia | |
| 21 | Science And Technology Encyclopedia | Vol 1-7 |
| 22 | The International Wildlife Encyclopedia | Vol 1-20 |
| 23 | The International Encyclopedia of Educational Evaluation | |
| 24 | Popular Mechanics Do It Yourself Encyclopedia | Vol 1-16 |
| 25 | The Raintree Illustrated Science Encyclopedia | Vol 1-20 |
| 26 | The New Junior World Encyclopedia | Vol 1-21 |
| 27 | The Macmillan Family Encyclopedia | Vol 1-21 |
| 28 | The World Book Encyclopedia | Vol 1-22 |
| 29 | The New Columbia Encyclopedia | |
| 30 | The Columbia Encyclopedia | |
| 31 | International Encyclopedia of The Social Sciences | Vol 1-18 |
| 32 | The Young Children's Encyclopedia | Vol 1-16 3 Sets |
| 33 | The Illustrated Encyclopedia of History | |
| 34 | The Illustrated Encyclopedia of Geography | |
| 35 | The Illustrated Encyclopedia of Biology | |
| 36 | The Illustrated Encyclopedia of Earth | |
| 37 | The Illustrated Encyclopedia of Science | |
| 38 | Illustrated Encyclopedia of Science And Nature | Vol 1-16 |
| 39 | Kingfisher Child's World Encyclopedia | Vol 1-10 |
| 40 | International Encyclopedia of Higher Education | Vol 1-8 |
| 41 | International Encyclopedia of Learning To Live Together | Vol 1- 4 |
| 42 | The Encyclopedia of Human Development & Education : Theory, research and studies | |
| 43 | Philips Nature Encyclopedia | |
| 44 | The Hamlyn junior Encyclopedia in color | |
LIST OF SURVEYS
| S.No. | Name | Volume/Year | Publisher |
| --- | --- | --- | --- |
| 1 | Third Survey of Research In Education | Vol 1 (1978-1983) | NCERT |
| 2 | Fifth All India Educational Survey | Vol 1-2 | NCERT |
| 3 | Fifth Survey of Educational Research | Vol 1-2 (1988-1992) | NCERT |
| 4 | Sixth Survey of Educational Research | Vol 1 (1993-2000) | NCERT |
| 5 | National Family Health Survey | Vol 1 | International institute for population sciences |
| 6 | Third All-India Educational Survey | Vol 1 | NCERT |