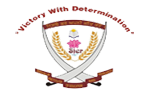 Phase 6 Mohali ("B" Grade by NAAC)
Alumni Meet , Paricipation & Awards
The alumni reunions are times for batchmates to come together.Alumni meets were organized twice a year.One on Heritage Sports Day and second on one day before Convocation.
Alumni Participate in Following Activities of the college
Orientation Programme They come and narrate their experience to the fresher's and advise them to manage their time well so that B.Ed could be pleasing experience rather than a horrifying.
Talent Hunt Programme Alumni were invited and made judges for the talent hunts Programme items.
Micro and Macro teaching They helped and prepared the new students for different micro skills to be developed in the class and also gave them their good demonstration lessons.
Annual Heritage Sports Day They come and participate in various sports activities and won prizes also.
Seminars and Conferences- They Come and attend the seminars and conferences organized by the college.
List of Alumni members that are honored on Annual Function under following Categories:
Well placed in job - Ms. Nisha Behal (2007-08), Mr. Jagdeep (2010-11), Ms.Ravneet Kaur (2010-11) , Ms. Simranjet Thind (2011-12)
Contribution to the college - Ms. Pardeep Kaur(2012-13)
Regular visitor to the college - Ms. Geetika(2007-08), Mr. Dinesh (2010-11)
Regular visitor to the Library - Ms. Paramjit Kaur (2011-12)