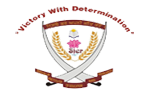 Phase 6 Mohali ("B" Grade by NAAC)
About IQAC
Internal Quality Assurance Cell (IQAC)
The institute has a Internal Quality Assurance Cell to check and maintain quality within the existing academic and administrative system. It bears the responsibility and administrative system. It bears the responsibility of quality assurance for policeman to safe guard quality in the institute.
Objectives of IQAC
To develop a quality system for conscious, consistent and catalytic programmed action to improve the academic and administrative performance of the institution.
To facilitate the creation of a learner-centric environment conducive for quality education.
To optimize and integrate modern methods of teaching and learning with commitment towards improving the quality of teaching and learning for integrity and excellence.
To arrange for feedback responses from students, parents and other stakeholders on quality-related institutional processes.
To organize workshops, seminars on quality related themes and promotion of quality circles.
To act as nodal agency and create dynamic system for quality changes in the institution.
To act as a change agent of the institution and implement new changes required to make students educators aware of their roles & responsibilities as nation- builders and as productive citizens.
To shoulder the responsibility of generating and promoting awareness in the institution and to devote time for working out the procedural details.
To give stakeholders or beneficiaries a cross sectional participation in the institutions quality enhancement activities.
To enhance the quality of Research conducted in the institution & to encourage the teachers to participate in various researches related activities.
To see to the working of the college at different levels according to the Vision, Mission and Objectives of the institution.
Composition of the Internal Quality Assurance Cell (2013-14)
| DESIGNATION | NAME |
| --- | --- |
| Chairperson | Dr. (Mrs.) Satpal Kaur Grewal (Principal) |
| Co-ordinator | Dr. Gunwant Kaur Brar (lecturer) |
| Senior Administrative Officers | Mr. D.S.Bedi (Chairman) |
| Senior Mgt. Representative | Dr. J.N. Joshi (Eminent Educationist & Member of Management Committee) |
| | Dr. R.S. Dang |
| Members of faculty | Dr. Goggi Gupta (Lecturer) |
| | Dr. Devinder Kaur (Lecturer) |
| | Ms. Sarita Gulati (Librarian) |
| Nominee from Local Society | S. Manmohan Singh Daon (Renowned Poet) |
| | Mrs. Anupkiran Kaur (Member of Governing Body & Principal, Shivalik Public School, Phase-6, Mohali) |
| | Mrs. Hardeep Kaur (Headmistress, Shivalik Public School, Mohali) |
| Community Representative | S. Tejbir Singh (Educationist) |
| | Mrs. Gurkiran Kaur (Principal, Shivalik Public School, Chandigarh) |
| | Mrs. Preetinder Kaur, Shivalik Public School, Sec-41, Chd. |
| Technical Staff | Ms. Sumi Jasmeet Singh |
| | Ms. Preeti Sethi |
| | Mr. Manoj |
| Alumni representative | Ms. Rajni Chaudhary |
| | Mr. Murari Gupta |
| | Ms. Priyanka |
| | Ms. Ravneet Kaur |
| Students for Session 2015-17 | Ms. Sonal |
| | Ms. Sukhman Sidhu |
| | Ms. Pavneet Kaur |
| | Ms. Noreen Malik |
| | Ms. Sarabjit Kaur |